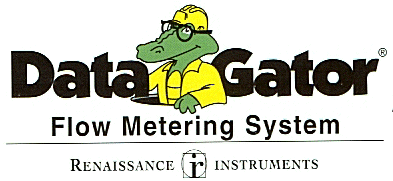 Innovative, Award-Winning Technology
The DataGator combines a modified Venturi flow tube design with strategically positioned pressure transducers to accurately and reliably measure flow under all conditions - including transitional periods between open channel and full pipe.

The flow measurement is derived from proven hydraulic theories using three distinct pressure readings within the pre-calibrated flow tube.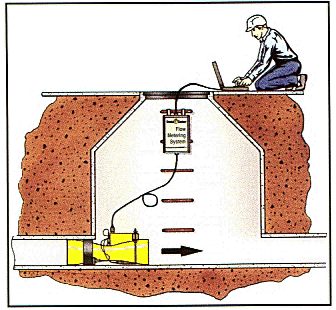 By translating pressure directly into flow, the DataGator eliminates errors introduced by level and velocity conversions and average velocity calculations.
The DataGator's flow tube, available in sizes to fit 8", 10", 12" or 15" sewer pipe, is securely sealed to the pipe wall using an inflatable ring assembly. Housed in a submersible NEMA6P enclosure, the DataGator electronics are designed to withstand the harsh sewer environment.
Home&nbsp· View the DataGator&reg&nbsp· Applications and Benefits&nbsp·
DataGator&reg Specifications&nbsp· CalcuFlow™ 97 Software&nbsp· Contact Us&nbsp
&copy 1998 Renaissance Instruments